Regular price
Sale price
$8.95 USD
Unit price
per
Sale
Sold out
Lysol Complete Clean with lime and rust remover cleans as it disinfects by killing 99.9 percent of viruses and bacteria when used as directed. This thick, 9.5 percent, hydrochloric acid formula packaged in an angle-neck bottle brightens and cleans above and below the water line, and will not harm plumbing or septic systems. Use EPA-registered toilet bowl cleaner on toilets and urinals.
(2 Pack)
Share
View full details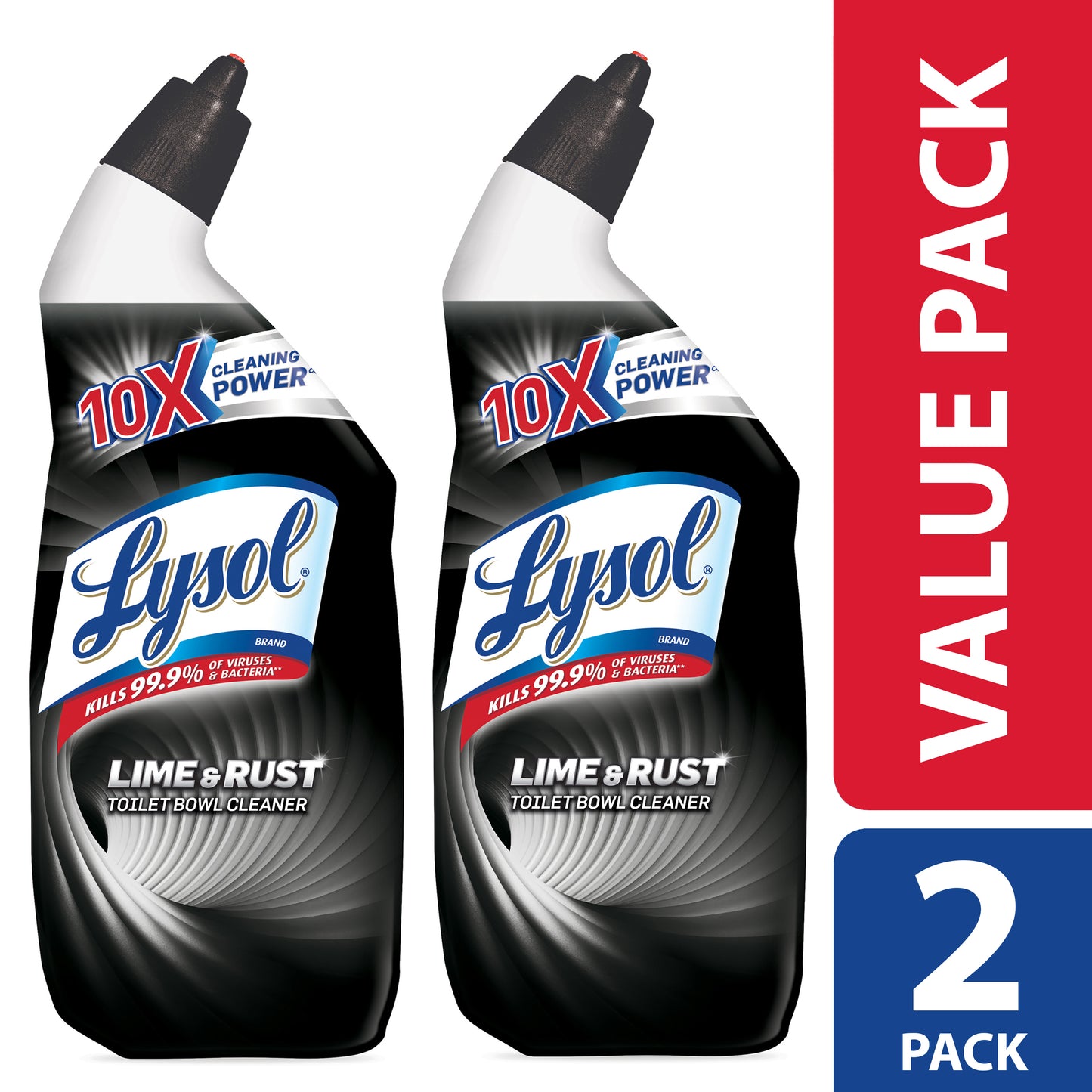 The best toilet bowl cleaner you can buy!
I use for more than just the toilet! Great to clean grout and soap/lime scum on shower tiles and tub. Wear a mask if you are using to clean large surfaces.
Best for rust and iron buildup
I operate a commercial cleaning business. We have a lot of iron in the water in this area, which creates a buildup in toilets. This (along with a few trade secrets) keeps the toilets spotless.
The best toilet bowl cleaner!
I am so delighted that Rafaelos was able to send me my order of Lysol Lime & Rust Remover! It has been a real egg hunt to try and locate this product in stores in San Antonio, no one seems to carry this one and the regular Lysol is just not as effective.
Lysol Lime & Rust Remover Toilet Bowl Cleaner, 24oz, 10X Cleaning Power (2 Pack)
Lysol Lime & Rust Remover Toilet Bowl Cleaner
We have hard water and this is the only product I have found that removes lime and rust from the toilet bowl. It has been very difficult to find for a long time and I couldn't be happier to have found it on Rafaelos, very fast delivery. Thank you.